The "New" New York Panel is composed of a broad and diverse cross-section of civic leaders and industry experts charged with creating a shared City-State agenda for investments, legislation, development projects, infrastructure, and long-term, transformative initiatives.
Hear from the "New" New York Panel co-chairs on collaboration among the panel and advancing the plan's work.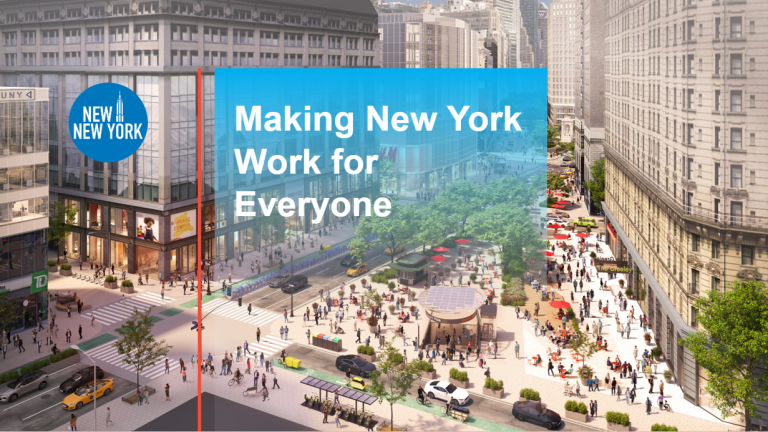 Co-Chairs
Richard R. Buery, Jr.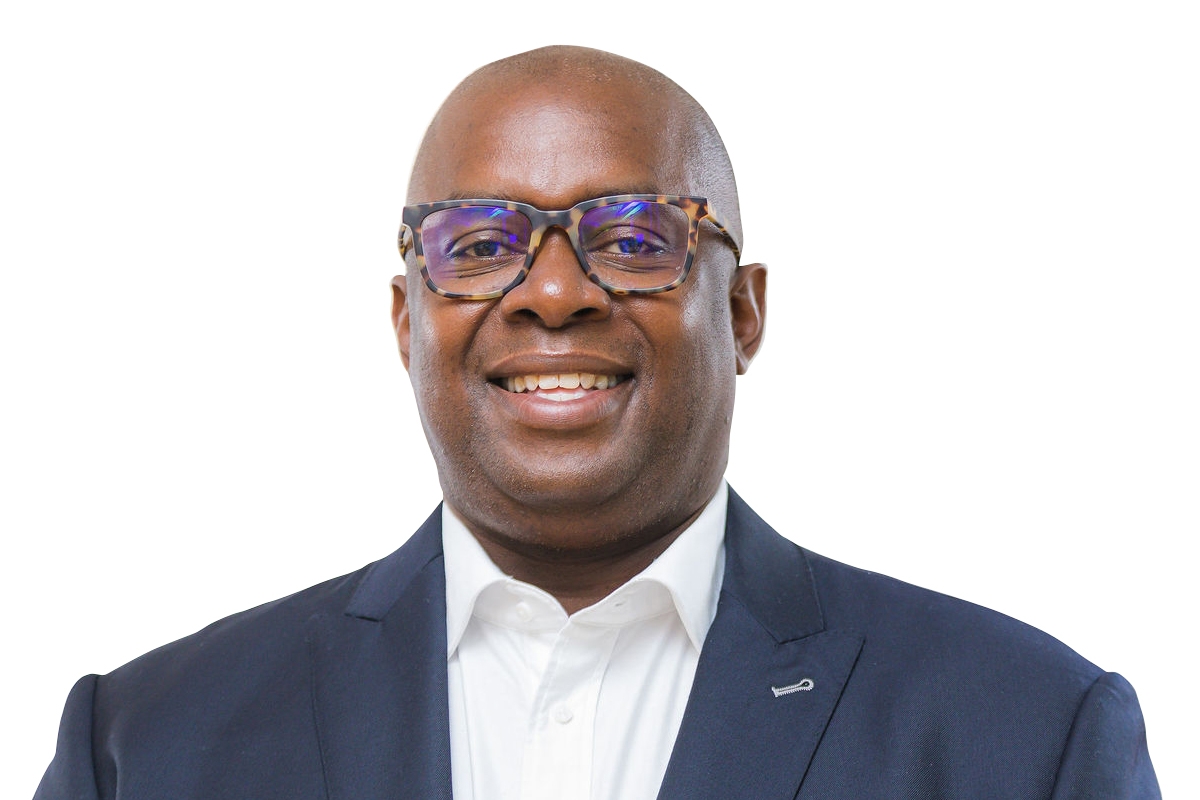 Richard R. Buery, Jr. is the CEO of Robin Hood, New York City's largest poverty-fighting philanthropy. He has spent his career fighting to advance equal opportunities for families and communities often left behind. Buery served as Deputy Mayor for Strategic Policy Initiatives for the City of New York during the de Blasio administration and was the key architect of the City's Pre-K for All initiative, enabling 50,000 additional 4-year-olds to get an early start on their education through a free, full-day program, among other key programs in education and mental health.
He has also worked for or led four major nonprofits, including the Brennan Center at NYU's School of Law, KIPP, Children's Aid, and Achievement First. Additionally, Buery founded Groundwork to support the educational aspirations of public housing residents in Brooklyn, and was cofounder of the national nonprofit, iMentor, which pairs mentors with high school students to help them navigate to and through college.
Buery also serves as a Public Service Fellow at the NYU Wagner Graduate School of Public Service, where he was the Distinguished Visiting Urbanist during the spring of 2019. He is also a visiting lecturer at Yale Law School, a Senior Fellow at the GovLab at NYU, and a partner at the Perception Institute. He serves on the boards of the Kresge Foundation, iMentor, United to Protect Democracy, Atria Health Collaborative, the Grace Church School, and on the Alumni Advisory Council of the Tsai Leadership Program at Yale Law School. Buery graduated from Harvard University and Yale Law School. He lives in Manhattan with his wife Deborah and their two sons.
Daniel L. Doctoroff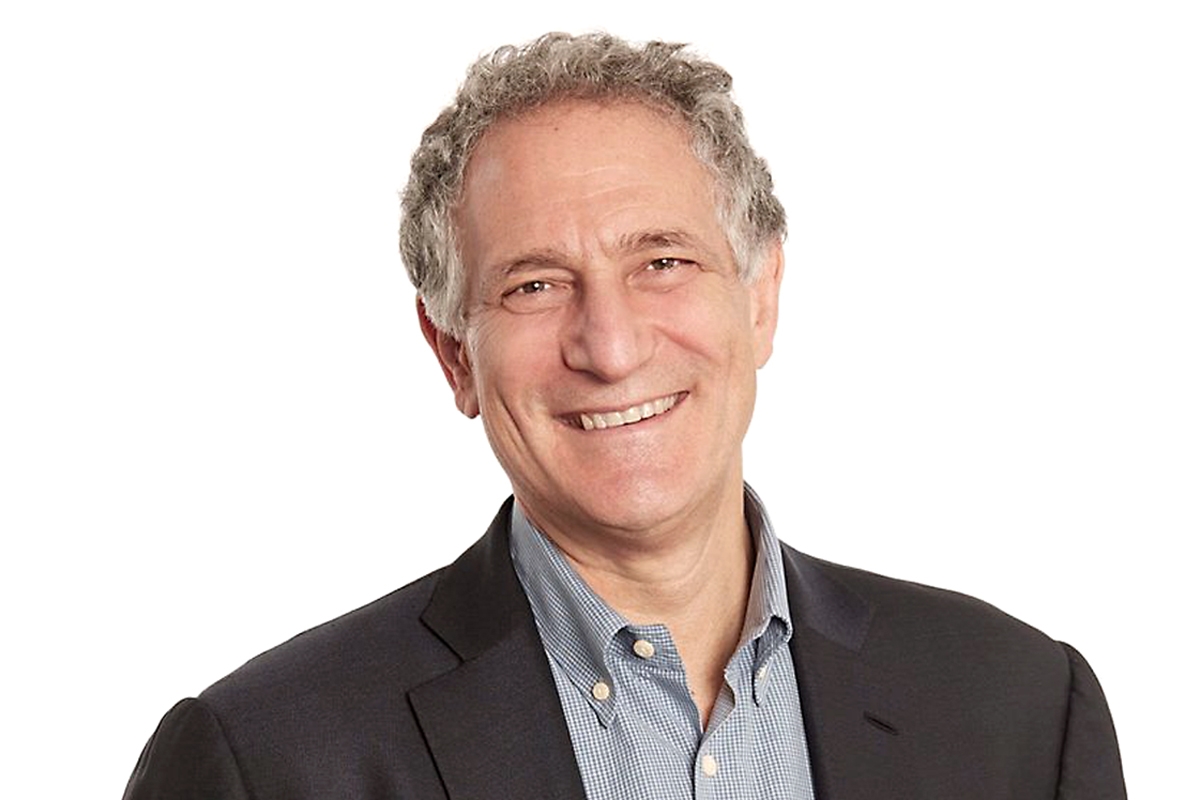 Daniel L. Doctoroff led New York's recovery after 9/11 as Deputy Mayor for Economic Development and Rebuilding under Mayor Michael R. Bloomberg. Together, they developed a Five Borough Economic Development plan that transformed neighborhoods across the city, promoted new industries, produced hundreds of thousands of jobs, created a record affordable housing plan, and developed a pathbreaking sustainability plan.
Mr. Doctoroff then led Bloomberg LP for seven years, including through the financial crisis, during which revenues nearly doubled and the company expanded beyond its core Terminal business. Then Mr. Doctoroff and Google created Sidewalk Labs, an urban innovation company that developed a vision for an innovation district and leveraged that vision to start companies that have created new models for urban health care, urban data and information, advanced infrastructure, building energy efficiency, and master planning, among others. Mr. Doctoroff is the Founding Chairman of The Shed and the Founding Chairman of Target ALS, which has pioneered a new approach to ALS research.
Executive Director
Benjamin "B.J." Jones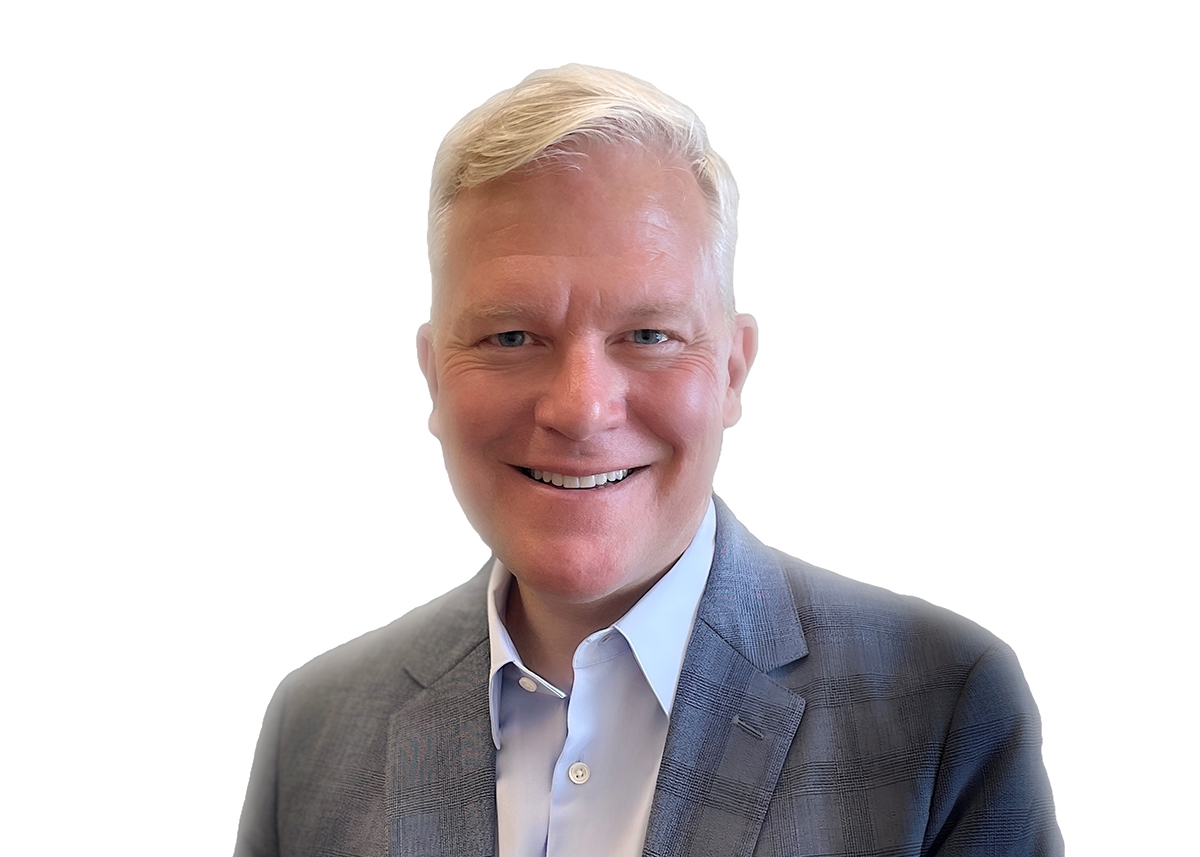 Benjamin "B.J." Jones worked at the Battery Park City Authority (BPCA) for nine years, serving as president and CEO since 2018 and previously as chief administrative officer. At BPCA, he expanded and diversified community program offerings, extended affordability protections, launched new public art installations, and initiated projects to accelerate climate adaptation efforts.
He has worked in city and state government for 20 years, including as deputy director of the Mayor's Office of Operations and assistant commissioner of strategic planning and implementation at the New York City Department of Buildings. In his tenure working for the city, Jones helped implement one of the city's first online permitting systems, oversaw the first overhaul in nearly four decades of the city's Building Code, and worked on the recovery effort in the wake of Hurricane Sandy. He serves on the board of the Frederick O'Reilly Hayes Prize Foundation, which, in partnership with the Mayor's Office of Technology and Innovation, annually recognizes emerging public sector leaders.
Jones earned a Master of Applied Positive Psychology from the University of Pennsylvania, a Master of Public Administration from American University, and a Bachelor of Arts in management from Gettysburg College.
Members
Dr. Debbie Almontaser, Board Chair of the Muslim Community Network and Board Member of the Yemeni American Merchants Association
Khin Mai Aung, Executive Director, New York, Generation Citizen
Murad Awawdeh, Executive Director, New York Immigration Coalition
Donnell Baird, Founder, BlocPower
Sian Beilock, President, Barnard College at Columbia University
Kyle Bragg, President, 32BJ
Hon. Sharon Bowen, Chair, New York Stock Exchange
Victor Calise, Director of Global Culture, Equity, and Inclusion, Centers of Excellence, Walmart
Rafael E. Cestero, CEO, Community Preservation Corporation
Alfred C. Cerullo, III, President and CEO, Grand Central Partnership
Vishaan Chakrabarti, Founder and Creative Director, Practice for Architecture and Urbanism
James Chin, Vice President, Government Affairs, NBCUniversal
Dr. Daisy Cocco De Filippis, President, Hostos Community College
Matt Cohen, President and CEO, Long Island Association
John R. Durso, President, Local 338 RWDSU/UFCW; and President, Long Island Federation of Labor
Cara Eckholm, Head of Growth, Nabr
Wallace Ford II, Associate Professor, Medgar Evers College of The City University of New York
William S. Floyd, Senior Director, US State and Local Government Affairs and Public Policy, Google
Dr. Marsha Gordon, President and CEO, Business Council of Westchester
Sharon Greenberger, President and CEO, YMCA of Greater New York
Danny Harris, Executive Director, Transportation Alternatives
Wayne Ho, President and CEO, Chinese-American Planning Council
Marc Holliday, Chairman and CEO, SL Green Realty Corp
Angie Kamath, Dean, New York University (NYU) School of Professional Studies
Jessica Lappin, President, Alliance for Downtown New York
Richard Maroko, President, Hotel and Gaming Trades Council, AFL-CIO
Raymond J. McGuire, Former Vice Chairman, Citigroup
Melva M. Miller, CEO, Association for a Better New York
Mitchell L. Moss, Professor of Urban Policy and Planning, NYU Wagner School
Regina Myer, President, Downtown Brooklyn Partnership
Ana Oliveira, President and CEO, New York Women's Foundation
Dr. Philip Ozuah, President and CEO, Montefiore Medicine
Charles Phillips, Managing Director and Co-founder, Recognize
Jenn Piepszak, Co-CEO of Consumer & Community Banking, JPMorgan Chase & Co.
Dr. Jocelynne Rainey, President and CEO, Brooklyn Community Foundation
Taryn Sacramone, Executive Director, Queens Theatre
Janette Sadik-Khan, Principal, Bloomberg Associates
Al Samuels, President and CEO, Rockland Business Association
Julie Samuels, Founder, Tech:NYC; and Partner, Hangar
Stephen Scherr, CEO, Hertz Corporation
Amy Schulman, Managing Partner, Polaris Partners
David Solomon, Chairman and CEO, Goldman Sachs
Rob Speyer, CEO, Tishman Speyer
Jose Tavarez, President, Bank of America New York City; and Vice Chair, Bank of America Private Bank
William Thompson, Jr., Board Chairperson, City University of New York; and Partner and Chief Administrative Officer, Siebert Brandford Shank
Mary Ann Tighe, CEO, New York Tri-state Region, CBRE
Dr. Merryl H. Tisch, Chair, State University of New York
Jessica Walker, President and CEO, Manhattan Chamber of Commerce
Carl Weisbrod, Senior Advisor, HR&A
James Whelan, President, Real Estate Board of New York
Fred Wilson, Partner, Union Square Ventures
Tom Wright, President and CEO, Regional Plan Association
Clara Wu Tsai, Founder, Clara and Joe Tsai Foundation; and Governor, New York Liberty
Kathryn Wylde, President and CEO, Partnership for New York City
Dr. George D. Yancopoulos, Co-founder and Chief Scientific Officer, Regeneron Pharmaceuticals
Lourdes Zapata, President and CEO, South Bronx Overall Economic Development Corporation
Founding Executive Director (2022-23)
Julie Stein
Julie Stein was the Founding Executive Director of the "New" New York Panel. In her previous role at New York City Economic Development Corporation (NYCEDC), Julie served as a Senior Vice President in the Asset Management Division and co-head of the Portfolio Management Department. Prior to that, Julie served as NYCEDC's Executive Director of Sunset Park, where she oversaw leasing, campus planning, and placemaking for NYCEDC's industrial assets in Sunset Park, including the Brooklyn Army Terminal and the Made in New York Campus at Bush Terminal. Julie holds a Master's in city planning from the Massachusetts Institute of Technology and a Bachelor's in public policy from Brown University, and she is a graduate of the Coro Leadership New York program.